2017 Never Forget Tribute Classic Part 1: Seton Hall Dominates VCU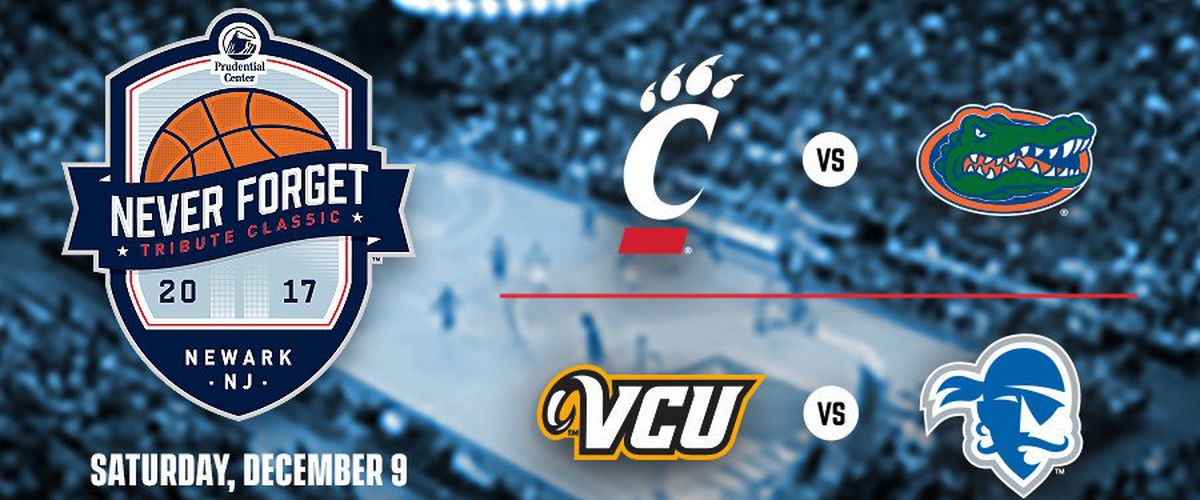 Weeks after suffering their 1st loss to Rhode Island in the Preseason NIT semi-finals, the Seton Hall Pirates find themselves in the rankings once again at No.19 and at home yesterday going up against the VCU Rams one of many contenders in the Atlantic 10 conference. The No. 19 ranking is the highest ranking they have had since 2001. The Pirates came in as a 12.5 point favorite in this game, but the Pirates ended up going over that as they dominated the rams from start to finish.
Seton hall dominated Seton Hall 90-67 behind a balanced attack from 5 players scoring in double figures. Bronx native and senior forward Desi Rodriguez led the Pirates with 17 points, 7 rebounds and 4 assists. Power Forward Angel Delgado had another double-double with 14 points and 13 rebounds. Sophomore guard Myles Powell scored 16 points, while Michael Nzei added 14 and Khadeen Carrington scored 13. It was a game where the Pirates dominated from start to finish especially in the second half when they went up as much as 26 points.
The Pirates found easy baskets inside throughout the game outscoring Minnesota 52-30 in the paint and shutting down the rams best offensive players. Justin Tillman paced VCU with 20 points, but the Pirates defense on Justin Tillman and De'Riante Jenkins proved to be one of the big keys that led them to the win. "We Worried about one guy and one guy only Even though Justin Tillman ended up with 20, he got a lot late, we wanted to make him uncomfortable early in the game, make him take tough shots and not let him get an easy look from three. And Obviously De'Riante Jenkins, we really wanted to limit him. I really thought he was a weapon, we shut down those two guys and made everyone else score, I thought we really had a good chance".
It's no question that the Pirates will definitely go up in the rankings after this weekend partially due to many top 25 upsets that have happened yesterday and the past week., but the Pirates main focus going forward is staying ranked. The Seton Hall Pirates have been in this situation in the past where they are ranked for a couple of weeks during the preseason but then lose the ranking once conference play starts. Coach Kevin Willard wants to make sure that it doesn't happens this season. "We've played a tough schedule, had some big wins, we've earned the right to get ranked. And when you earn something, you want to take care of it. I always try to teach my guys in life, people are going to give you stuff, and you're going to take that and chuck it in the back of your closet; but the things that you've earned with your paycheck, that you go out and buy, you're going to appreciate. And I think these guys have really appreciated the fact that they've worked very hard, they've sacrificed a lot to get this, and they don't now want to give it away."
The Pirates remain humble and focused after reaching their highest ranking in over a decade but theres still some basketball left until Big East Play, Next big tests for Seton Hall? A potential trap game vs Saint Peters, then An upset minded and tough Rutgers team on December 16th.