2017 Never Forget Tribute Classic Part Two: Florida Edges Cincinnati to End Losing Streak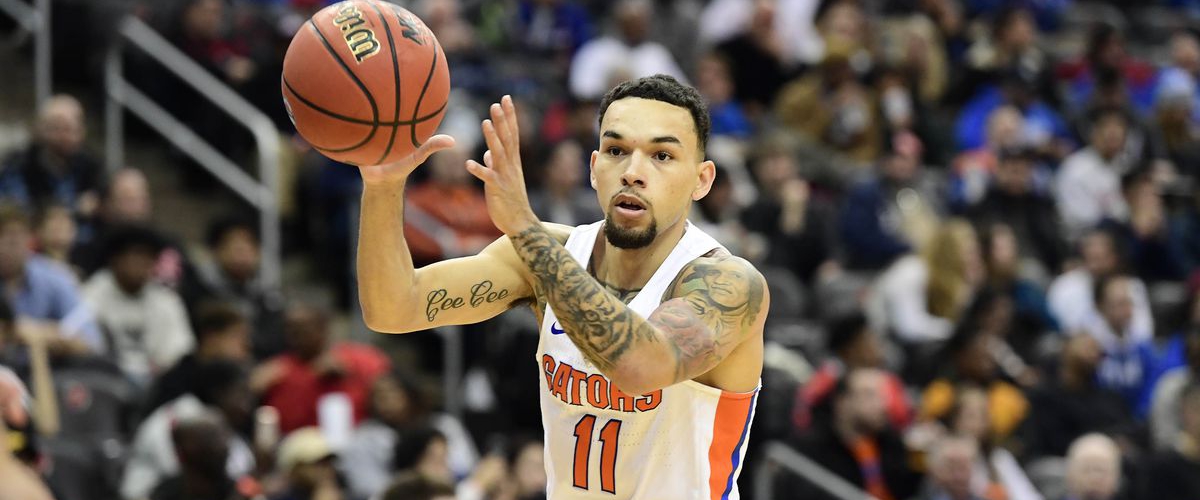 Photo Credit: Catalina Frogoso / USA Today Sports
No. 5 Florida 66, No.17 Cincinnati 60
The Florida Gators came into prudential center needing a big win after three straight losses but first they had to overcome a 10-4 deficit early in the 1st half, they were able to do that by outscoring Cincinnati 24-6 to take a 24-16 lead. Cincinnati would outscore Florida 17-12 but the Gators still led 34-28 going into halftime.
In the second half both teams battled back and forth but in the end 6 straight points from Chris Chiozza and some clutch defense by the Gators sealed the victory for them. Chiozza didn't plan on scoring the last few points he was just doing what was best for his team to win. " I'm not trying to take the game over at all. I just was trying to play for my team. And I just happened to get a lateral break out from Jalen and two free throws and layup, I just had a chance to get one. I wasn't really looking for shots. I was just trying to make good plays and then just fell into my hands".
Putting an end to the three losing streak came with a sense of euphoria throughout the team. With the win the Gators now have a clean slate and they can put the past losses behind them. Coach Mike white already has moved on. "I didn't realize we had a three-game losing streak (laughter). Being honest with you, yeah, I'm sure there's a sense of relief. But to go into a game like this, and say we've got to beat these guys because we can't lose another one, I don't think our guys had that mentality or I don't think we would have played well".
The Florida Gators defense was solid throughout the game, they forced 21 turnovers and held cincinnati to 26.7 % shooting from three point range. Cane Broome Led Cincinatti with 15 points. Florida has a pretty good amount of gator fans in the arena to see them play many of those people were alumni who lived in the area. When head coach Mike White was asked about the contingent of florida fans that were in the arena he replied " It says that Gator Nation is very, very proud and it's spread all over the country and all over the world.To lose three in a row and come up here and have the contingent that we had, wearing Gator gear, it was really neat. It's a cool thing to see".