A look Back at the 14th annual Big Apple Invitational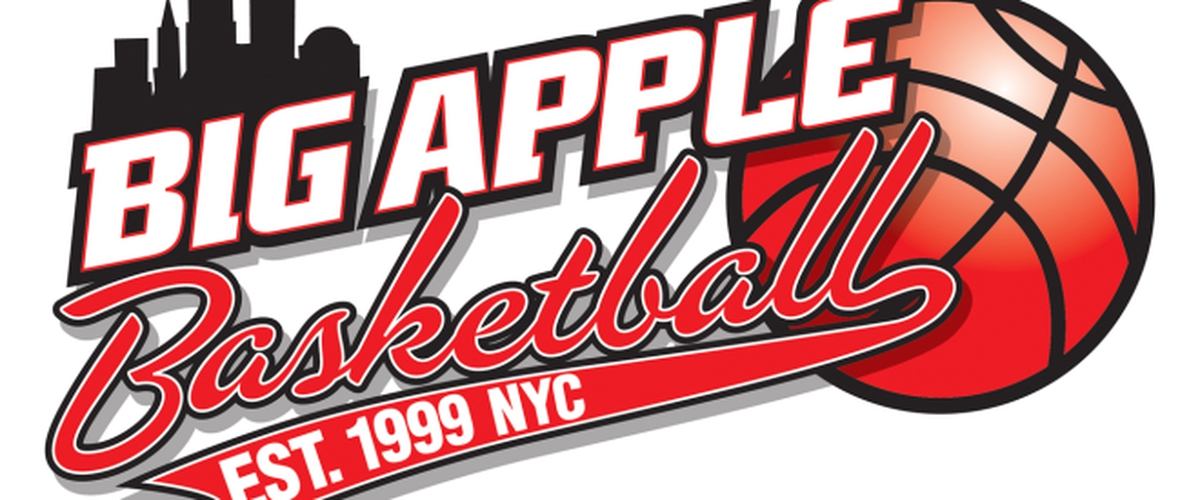 After a year off, The Big Apple Invitational came back like it never left. The two day event featured some of the best players in the northeast and in the country. And there were plenty of great performance from future college and nba stars.
Jared Rhoden and the OSL falcons are a force to be reckoned with
Our Savior Lutheran continued to prove that they can play with any team in the nation after getting big wins over IMG Academy and The Patrick School. Jared Rhoden a 6-6 guard/Forward who is heading to seton hall averaged 36 points per game in the tournament. Rhoden along with the backcourt duo of Posh Alexander and Dashawn Davis gave their opponents the fits.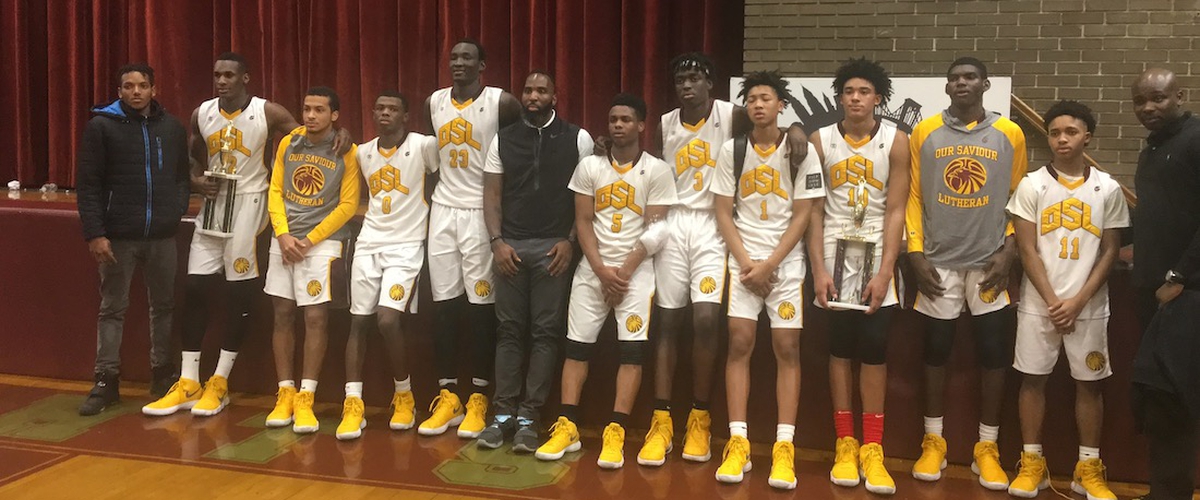 Our Savior Lutheran Went 2-0 at the Big Apple invitational
LuHi's backcourt can lock up your best Point guard.
The guards on the LuHi crusaders had one of their best performances against Providence Day on January 15th. Tykei Greene and Tyson Etienne combined for 37 points in the 85-58 win over Providence day. What stood out more was Tykei Greene's defense on Kansas bound guard Devon Dotson. With the guards performance on Monday it's a sure thing that the interest and offers are racking up for both guards. LuHi also had a size advantage over Providence Day. Weber State bound Forward Donatas Kupsas scored 22 points and grabbed 11 rebounds, and Frankie Policelli chipped in with 18 points and provided some outside shooting.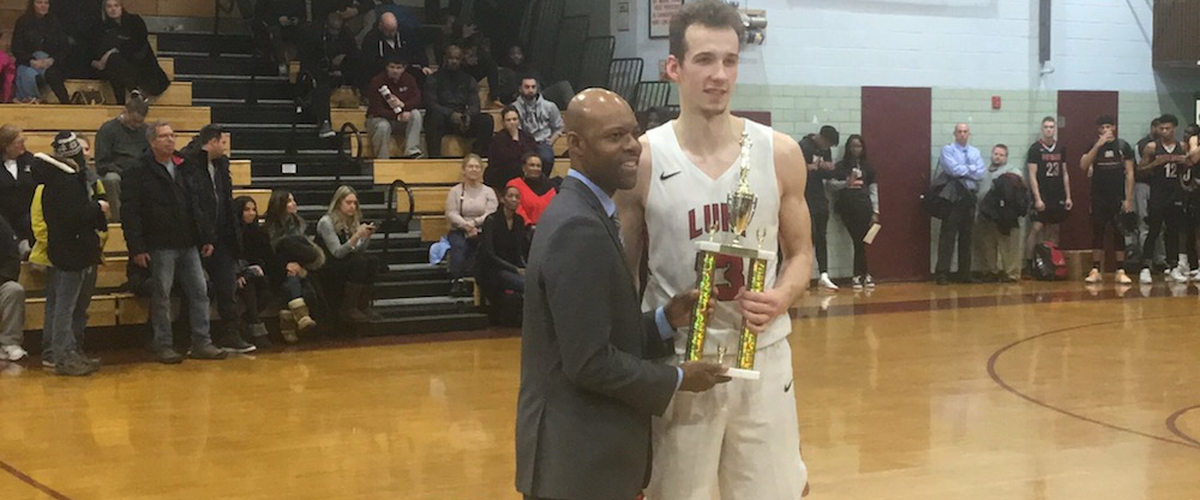 Weber State Bound forward Donatas Kupsas with 22 points and 11 boards in the 85-58 win over Providence Day
Homecoming performances galore
Milton Academy's Cormac Ryan came back home to NY and scorched Loomis-Chaffee with 30 points in the second half en route to a 41 point performance last Saturday in front of family and friends. Cormac's performance puts himself in some great company. Ryan is one of 5 players who have scored the most points in a game in the tournament's history. Other players who have scored 40 or more in the Big Apple Invitational are Brandon Knight and Sean Kilpatrick (Milwaukee Bucks), Mustapha Heron (Auburn), and Russ Smith (NBA and Overseas Pro). Ryan is tied with Heron and Smith.Ryan will be taking his sharp shooting to Stanford in the fall.
Putnam Science Academy with featured New York natives Jose Perez Hassan Diarra and Kareem Reid, dominated Cheshire Academy 99-65. Perez grabbed MVP honors with 18 points and nine boards.
The 14th annual Big Apple invitational was a success and it's return came at a time where High school basketball in the NYC area is on the rise. It would be very interesting to see what BAB founder Jason Curry has in store for the future.
Other Notable Performers
Trey Wertz- Providence Day (NC)
Santa Clara bound SG scored 30 points in a win against Curtis HS, and scored 27 in the loss to Luhi
Devon Dotson- Providence Day (NC)
The McDonalds All American filled the stat sheet in the win against Curtis with 34 points 8 rebounds,4 assists, and 4 steals. Dotson is heading to Kansas in the fall.
Gary Grant- St. Raymond's
In the loss to Lawrence Woodmere, Gary Grant scored 23 points. The sophomore guard is the future of the St. rays program.
Aidan Igiehon- Lawrence Woodmere
One of the top bigs in 2019 scored 26 points in the win against St. Raymond's
Vladir Manuel- The Patrick School
The 6-8 forward scored 21 points and grabbed eight rebounds in the loss to OSL.