A Look Back At The 2018 GEICO Nationals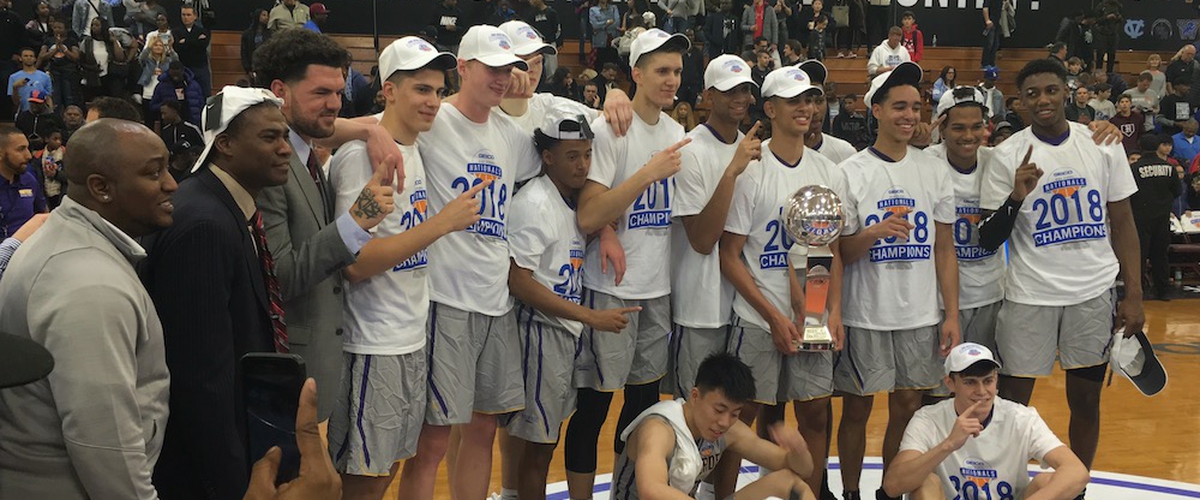 The 2018 GEICO Nationals brought out some of the country's top teams to NYC to play for an elusive national championship and the bragging rights of being the No.1 High School team in the nation. It was a great three days of basketball played and in the End Montverde Academy out of Florida took home the title here are five takeaways from the event.
1. Montverde Academy's Getback
One thing I know about Montverde is that the past two years they have fell short of reaching and winning the championship game but it's mainly because in the past that team was young. This year the Eagles coached by former The Patrick school (NJ) coach Kevin Boyle and a senior-laden team led by the No.1 player in the nation RJ Barrett took no prisoners and dominated their way to the to their 5th national championship after surviving a scare against Lone Peak (Utah) in the quarterfinals. It's no question that Montverde will always be in the thick of things next year and beyond but it's something about this year's championship which is special than those of the past.
2. University School is the Truth and the underclassman duo of Barnes and Carey Jr. are a force to reckon with.
The sharks of the University school in Florida is going to be around for along time as long as players like Vernon Carey Jr. and Scottie Barnes are together. University school woke a lot of people up including myself when they dominated Oak Hill Academy 80-65 in the semifinals. Barnes who has played very well in this tournament has earned high praise from RJ Barrett who battled with him in the championship game "He's up next" said Barrett during the postgame Press Conference. Barrett was very impressed with his confidence and competitiveness during the national title game.
3. RJ Barrett is just different
Everything you seen on basketball mixtapes to Overtime vids is true when it comes to RJ Barrett. The type of run Barrett had in this year's tournament was impressive and he even made history by becoming the tournaments all time leader in points scored. When you see RJ play you can easily see that his passion for the game and winning is unmatched.
4. Teams led by NBA veterans showed promise
Despite both teams losing in the quarterfinals of GEICO Nationals, Garfield High School coached by former NBA Player Brandon Roy and Shadow Mountain coached by NBA veteran Mike Bibby showed some promise and they could definitely make a comeback to NYC in the future.
5. Who's got next ?
We have about a year until next year's tournament but there are some teams we do like to see in GEICO Nationals, of course barring some resistance from state associations. One team that I will like to see is Christ School of North Carolina a team that features local product Jalen Lecque. Another team that would be interesting to see will be John Marshall out of Richmond, Virginia they have a very talented player in Isaiah Todd a versatile 6-10 Forward. Of course in closing I really hope the NY State Federation will come up with a way to change their rules so NY teams can participate. That would be really dope