CHSAA Chronicles: A Look back at this season series between Archbishop Stepinac and Iona Prep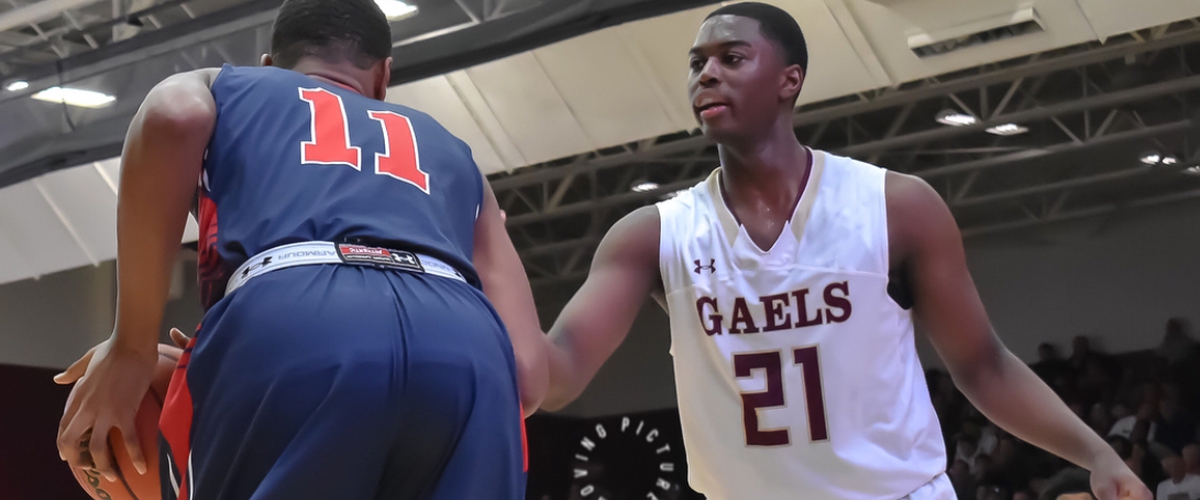 Photo: Hector Martinez/ Moving Pictures
Crosstown Rivalries are by far one of the best things about High School Basketball. Here in New York City, there are many rivalries that pack gyms to capacity such as Eagle-Wings, Lincoln-Jefferson and Cardinal Hayes-Sf. Raymond's just to name a few. Some of the best players on these teams have their best games for bragging rights and playoff positioning.
The rivalries in NYC dominated most conversations this year, but if there is one rivalry that shouldn't be frowned upon this year that rivalry is Iona Prep vs Stepinac. Both games exceeded expectations and of course brought the best out of many of the players.
Game 1: January 5, 2018. Stepinac takes down Iona in a double overtime thriller at the Westchester County Center.
Archbishop Stepinac kicked off 2018 right with one of the Crusader classic at the Westchester County Center. The county center is a staple in westchester as the home of the Section 1 semifinals. The game between Stepinac and Iona was a classic double overtime thriller where underclassmen RJ Davis and Adrian Griffin rose to the occasion. Senior wing Alan Griffin of course put on a show leading his team with clutch buckets.
Iona prep had all the answers to Stepinac's punches in this game. The game had tons of lead changes and ties, about 3,219 spectators witnessed one of the greatest high school games of the year. Stepinac won the war in this one winning 82-78 in double overtime.
Game 2: February 3rd, 2018. Iona Prep gets revenge in comeback victory to even series.
Iona Prep knew it needed to find a venue to accommodate more spectators and they found that by moving the game to Saturday February 3rd, and having the game hosted at the Hynes Athletic Center on the campus of Iona College. To no ones surprise the rematch game was a sell out as well as 2000+ fans packed the Hynes Athletic Center.
Stepinac came out firing on all cylinders and built themselves a 15 point lead. The Gaels faced an arduous task early on as Stepinac's Alan Griffin scored a game high 16 points in the first half. In the second half, Iona prep stormed back especially late in the 4th quarter thanks to 46 points combined from Stanford bound guard Bryce Wills, and Richmond bound Forward Souleymane Kouressi. Senior Forward Josh Alexander also contributed as well. Iona Prep took game 2 with a 75-67 victory.
The season series tied is at 1-1 but the chances these two teams meet in the postseason is very high at this point. Both Stepinac and Iona , are championship contenders there's also a chance that they could meet in the archdiocesan playoffs this month.
The archdiocesan playoffs will likely be held in the Bronx which means if these two teams meet again in the playoffs, people from the city could get an opportunity to witness Part 3. Barring an upset, part 3 could be epic, but if it doesn't we know for sure that the Stepinac-Iona Prep Rivalry is here to stay.