Don't Forget About Khalid Moore, Archbishop Molloy's secret Weapon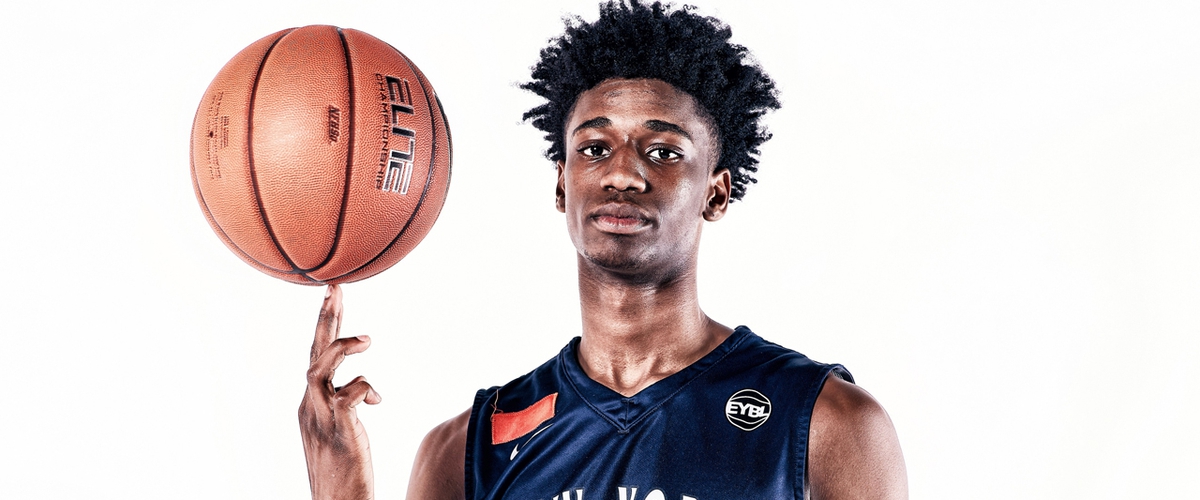 Photo Credit: Jon Lopez/Nike
In all levels of basketball, behind every successful team there is a great wing player. Here in NYC, Archbishop Molloy's Khalid Moore is one wing player who is a key piece on one of the top teams in the state and the nation
On December 29th, Molloy Hosted Cardinal Hayes, the team that beat them in last year's championship game. It was a game that they needed badly not just because they wanted revenge, but they also lost three straight games, not the type of losing streak that is expected out of a nationally ranked team.
Early in the first quarter, Moore got the crowds attention with a powerful putback dunk. From that moment you can tell that moment that he wanted to win the game badly. "We took that loss very personal so we came into this game with something to prove, We knew they came out to compete, so we just had to come out stronger", and they did. Throughout the game Molloy led Hayes by as much as 25-30 points there were times when Hayes fought back, but Khalid's all around game along with some great offense from Cole Anthony (31 points) and Moses brown (22 points,15 rebounds) kept the defending City champs from getting back into the game. Moore finished with 17 points and 12 rebounds, but had some of the best plays in the game including an emphatic block in the last minute when the game was already out of reach.
Moore will be taking his versatile game to Georgia Tech in the Fall of 2018, a place where he felt he can grow as a player and as a student when he chose the school. "I went up there and I really liked the environment, I felt that it's a place where I can get comfortable and they have a great academic program. It's a place where I can fit in and that works best for me". Moore is the 2nd player from Molloy to go to Georgia Tech, the 6-7 wing will Join Jose Alvarado who comes from the same AAU program The New York Rens.
With the season in full swing and his college decision behind him, Khalid Moore has goals that he wants to accomplish for his high school career and beyond. "I just want to get back to the city championship and win it, and I want to continue to become a better player every single day". Khalid will continue to display his versatility throughout the season, and if he continues to impact the game in many ways, he will finish his career as an all-city selection.