Graduation Day: CJ Kelly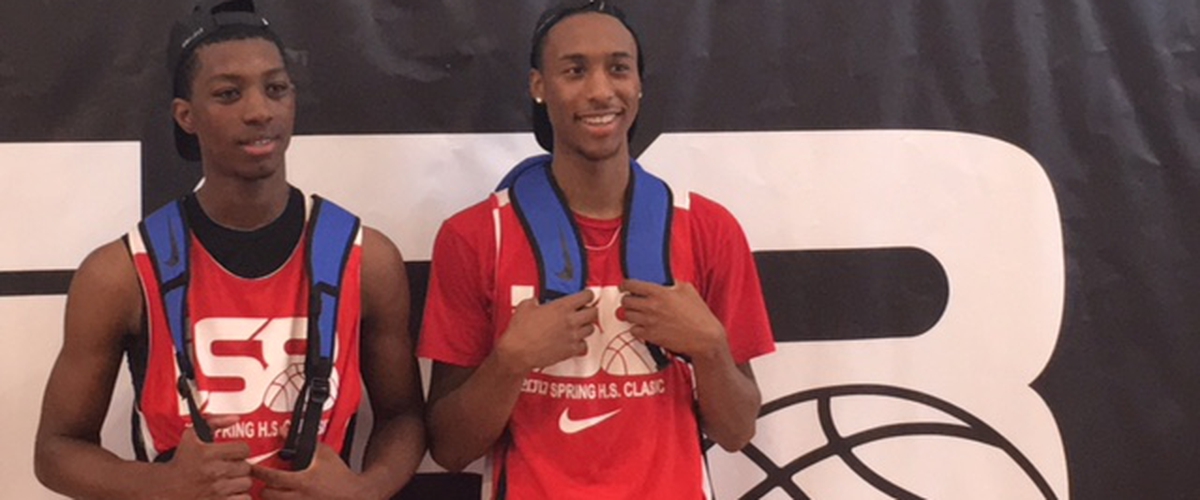 CJ Kelly (right) All Smiles with his teammate Jamel Horton after winning the Nike/IS8 Spring Classic back on June 3rd, 2017
Graduation Day: A Multi Part series paying tribute to some of the top players from the class of 2017.
Last season, You couldn't talk about the top wings in the city without mentioning CJ Kelly. A 6-5 wing who graduated from Queens High School of Teaching this year.
First time I seen Kelly play was with the NY Jayhawks at Rumble in the Bronx in June of 2016. Kelly along with Rheaquan Taylor, Damarri Moore, and Jaheam Cornwall took down a tough Kingdom Hoops team that dominated most of the game.
The numbers speak for it's self, CJ averaged 28 points nine rebounds and five assists per game for the QHST Tigers who went 15-1 in the PSAL Queens "AA" division and was a finalist in the Queens Borough championship. Kelly led his team to the PSAL elite eight before losing to Staten Island power Curtis high school. His senior season came to an abrupt end but he was able to end his last year in high school on a high note. Just weeks before his graduation CJ Kelly won a championship at the Is8/Nike spring classic with Beacon Elite. Along with winning the title Kelly also took player of the year honors.
Kelly who is originally from Long Island, announced that he will be playing for Norfolk State in the MEAC next season back in May. Kelly will be following a long list of players from NYC that have played for the program over the years especially players from the borough of Queens. Notable alums from Norfolk state include current Knicks forward and Campus Magnet alum Kyle O'Quinn, former FDA standout Corey Lyons, Jamel Fuentes and Many more. Head coach Robert Jones is also from New York.
When Kelly seen that the coaching staff wanted him he knew Norfolk State was the school for him to go to "when I visited there I loved every thing, great campus, great coaches. The coaching staff wasn't hesitant and they showed that they really wanted me here." Kelly's versatility and scoring ability will be on display when he suits up for the Spartans in the fall, but before that he knows there are many things he needs to improve on before the first season starts. " I need to get stronger and faster, my skill set is already there but those are two things i need to improve on I also gotta stop making a lot of jump passes i get in trouble when I do that. I'm also going to sharpen the skills i already have, I can play with anyone in the country."
Based on how he has performed all season the 6-5 wing has the ability to contribute to Norfolk state which will be a contender in the MEAC. We at Hoop Dreams NYC wish CJ the best at Norfolk State this upcoming season.