Graduation Day: DeMarley Smith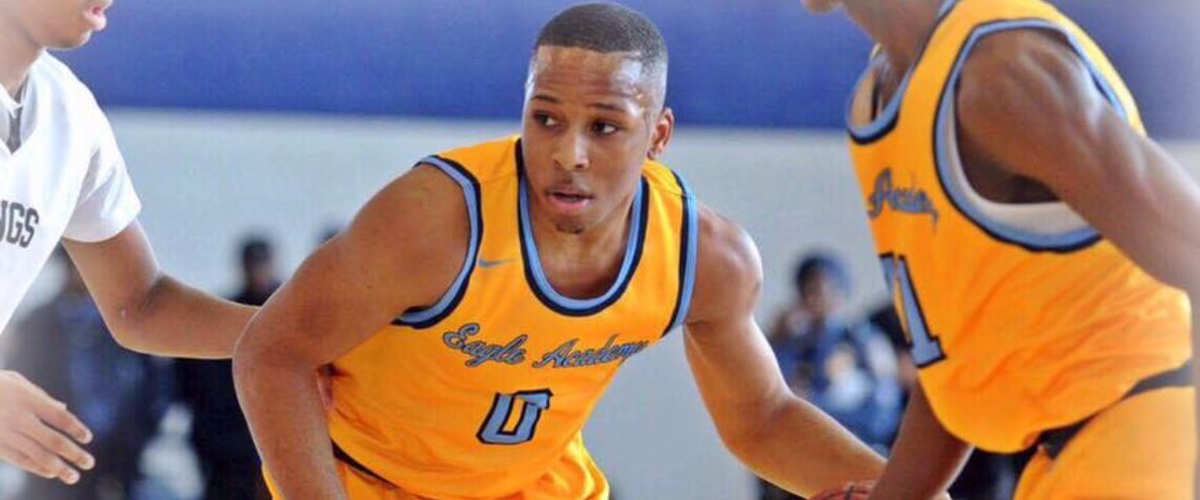 Before the 2016-17 basketball season started, I was introduced to DeMarley Smith a 5-10 guard from the Bronx who was transitioning into his new school Eagle Academy in the Bronx. Demarley made a big name for himself during the preseason and that success carried on into the season.
To reach your goals, sometimes you gotta take a huge leap have a clean slate somewhere else for Demarley smith a 5-10 guard from the Bronx he found that opportunity when he made the transfer over the summer to Eagle Academy.
Transferring from the CHSAA to the PSAL is a very common thing in NYC and many players transfer for various reasons, some of them may include a need for a culture change, or a change in coaches but for Smith it was a for an opportunity for playing time and to revive his career.
At Scanlan, Demarley had to work his way up to Varsity for two years by playing on the freshman team his freshman year and then on to JV during his sophomore year. During those years Demarley his team in scoring, by the time he reached varsity in his junior year his playing time started to dwindle. Demarley started coming off the bench then he stopped playing.
It seems that Demarley's junior year was non-existent so during the summer he decided to make a big change by transferring to Eagle Academy. It was a move that happened unannounced and it was seen when he played with eagle in summer tournaments such as Conrad McRae and EBC.
The 5-10 guard has been proven to be a key addition to eagle academy, a scorer who is quick on his feet and has a quick shooting release and can shoot from deep range. During the preseason, Demarley smith has put up big numbers for his team leading them to big wins.
He was a key player during their run at the MTG preseason invitational. In the quarterfinals vs John Bowne Demarley scored 26 points in a 51-32 victory. Eagle would eventually win the championship by defeating BK law & Tech. Demarley contributed with 15 points in that game.
Smith has made himself known throughout this preseason. He had one of his biggest performances this past weekend at the Jim Couch National showcase by dropping 40 points in the National showcase HS challenge game, smith earned MVP honors the next day at the NYC vs National game. "Everytime I go out and play I have to make a statement", and this season he did.
Smith proved to be one of the most intriguing players to watch in the PSAL this past season. Smith averaged 18 points and 3 assists per game for Eagle who went 20-9 overall and 11-4 in the Bronx/Manhattan "AA" Division. Smith helped Eagle reach the Bronx Borough Championship game for the first time in school's history. Demarley made a name for himself in the PSAL and he will be carrying his name to the CIAA next season when he will suit up for the Panthers of Virginia Union University in the fall.