Graduation Day: Isaiah Washington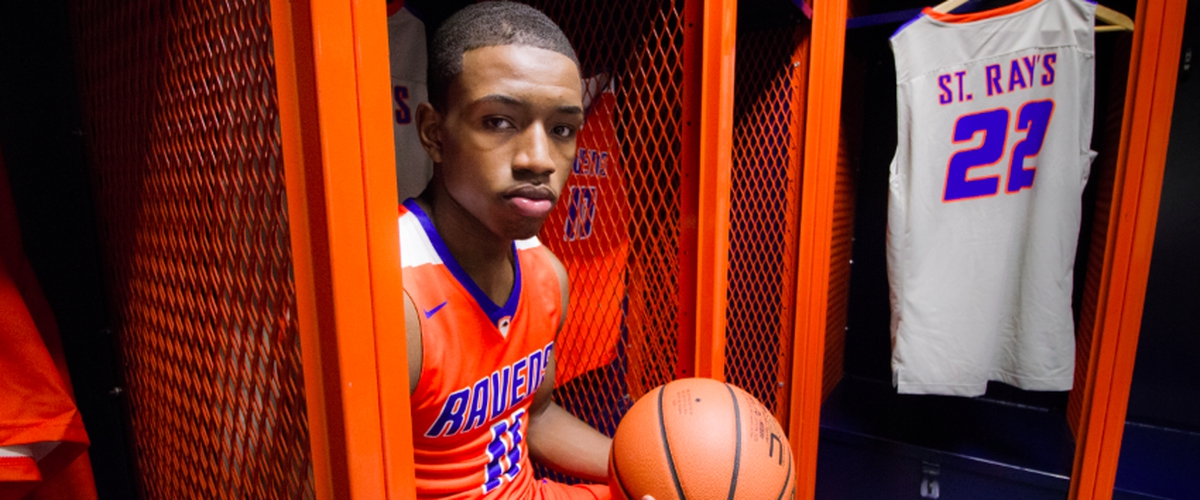 Photo Credit: SLAM Magazine
Graduation Day: A multi part series paying tribute to some of the top players from the class of 2017
What would the 2016-17 High School Basketball season be like without the resurgence of Isaiah Washington and the Jellyfam movement? If you never been to a St. Rays game this past season you missed out big time, Isaiah Washington is one of many players that brought back a lot of energy to NYC Basketball.
New York State's Mr. Basketball broke records by surpassing former St. Raymond's great and current Santa Clara assistant coach Julius Hodge by finishing with 1,410 career points. Washington is one of many players that made the 2016-17 High school basketball season in New York city one of the best seasons in a while.
Just about every single home game at St. Raymond's was sold out because the people wanted to see Washington put on a show. The 6-1 guard protected home court as he led his team to victory in majority of those home games. Washington took on the challenge of carrying a smaller team after the loss of forward Sid Wilson who transferred last summer. Washington led the CHSAA in scoring with 25.6 points per game. Washington ended his last season being selected to the CHSAA all-city 1st team.
This season the city we seen a much improved Washington. Coming into his senior year many people knocked on him because his shooting was poor at times during the summer, but that wasn't the issue once the season started. Washington's shooting has shown some improvement, as a matter of fact Isaiah's jelly layup isn't the only signature move he has. Well at least in my opinion, his step back jump shot has been shown as his secret weapon at times that it's harder to guard than the jelly given his quickness and ball handling ability.
Video Credit: Overtime via You Tube
St. Ray's finished 13-13 this past season. Washington's last season came to an end when they fell short to Christ the King in the city playoffs, but he still continued to make a name for himself nationally in showcase games such as the Capital Classic in Washington, DC and the Jordan Brand Classic regional game where he scored 20 points and dished 15 assists. In the Ball Is Life All-American game, he went off for 25 points 8 rebounds and 4 assists and was crowned the 3-point champion. The Harlem native held his own with other elite guard such as Collin Sexton, Trevon Duval, Quade green and others. He became a fan of many top guards in the nation because of the jelly fam movement. Washington came into his senior season ranked at No.96, but at the end of the season, he finished at No. 66 which is a huge jump from last summer.
Washington graduated from St. Raymond's on May 20th. With his high school career officially over, Washington has shifted his focus to getting prepared for the next level. Washington will be playing for Richard Pitino next season at Minnesota, and he's well aware on what he needs to improve on for the next level." I feel that I have to improve more on my consistency with my jumper, I have to also work on getting stronger and faster, my career can go far if I improve on those things." Says Washington.
Video Credit: Hoop Journey
At Hoop Dreams NYC, we wish Isaiah much success in the Big Ten next season. For many fans of Isaiah in the NYC area you will get a chance to see him and the rest of the Minnesota Gophers play at Barclays Arena November 24th vs UMass and the winner of BYU/Alabama on November 25th at the Barclays center Classic. Those two days will be a great homecoming for one of the players who has brought back a lot of energy and much-needed attention to the New York basketball scene.