NYC Mayors Cup Recap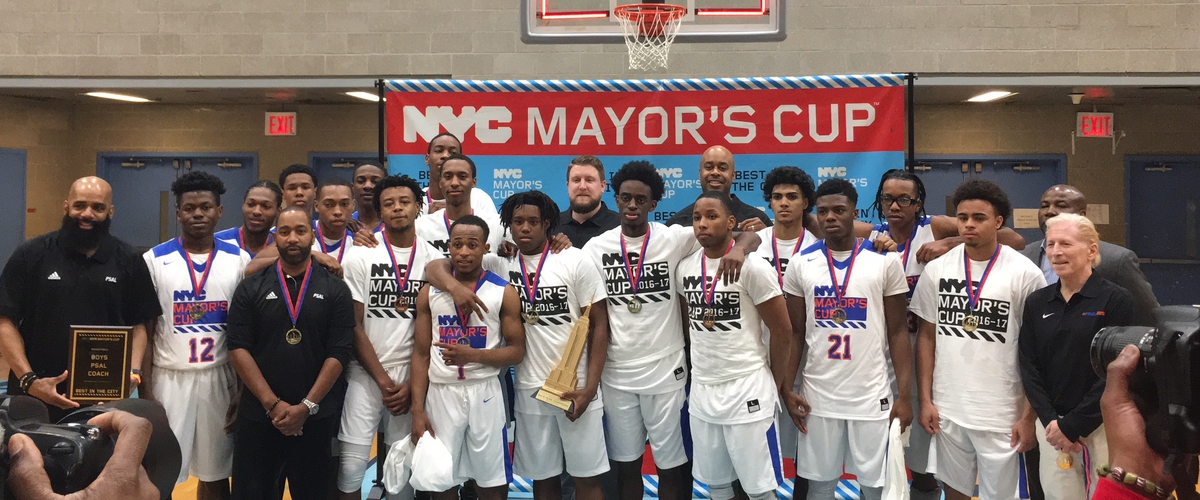 Every Year the Mayors Cup showcases some of the best seniors from the CHSAA and PSAL. Notable players in the boys game were Mount St. Michael's Elijah Buchanan along with PSAL top scorers Emmanuel Mayfield and Tilquan Rucker. The Girls game featured several division one recruits including Delphynia Sparks (VCU) and Selena Philoxy (Seton Hall).
Girls Game: CHSAA Wins 61-57
Featured players in the girls game featured players from some of the top girls programs in the city. Players from South Shore, Spellman, Monsignor Scanlan Christ The King among others.
The CHSAA Girls team dominated for most of the 1st half as they took full advantage of the slow start by team PSAL. CHSAA held team PSAL to 22 points as they took a 10 point lead into the half.
In the third quarter, team PSAL found themselves down 43-29 points but they were able to go on a 19-8 run to cut the deficit to 8 points at the end of the third quarter. In the 4th quarter the PSAL squad ent on a 7-0 run to take a 57-53 lead Seton Hall bound forward Selena Philoxy, Alexis Davis of Van Arsdale and Aniyah Walters of Archimiedes/Maleska campus scored back to back buckets and put pressure on the CHSAA team.
The CHSAA team would fight right back by taking a 59-57 lead behind some great scoring from Delphynia Sparks and Chanell Williams of Monsignor Scanlan.
Williams got MVP Honors for team CHSAA, the providence bound guard scored 19 points and dished out 10 assists. Tsahai Corbie who's headed to Coppin State grabbed MVP honors for team PSAL.
Boys Game: PSAL Cruises to 129-100 Win over CHSAA
The PSAL squad coached by Abraham Lincoln Coach Tiny Morton had no problem beating team CHSAA as they dominated them 129-100. The CHSAA squad was a bit short handed and they were missing stars such as Christ The King's Jose Alvarado and Bishop Loughlin's Keith Williams.
Monsignor McClancy forward Alonzo Ortiz-Traylor took MVP honors for the CHSAA with 14 points while Springfield Gardens guard Hegel Augustin was the MVP for the PSAL with 18 points