Rising To The Occasion: Archbishop Stepinac's RJ Davis is Battle tested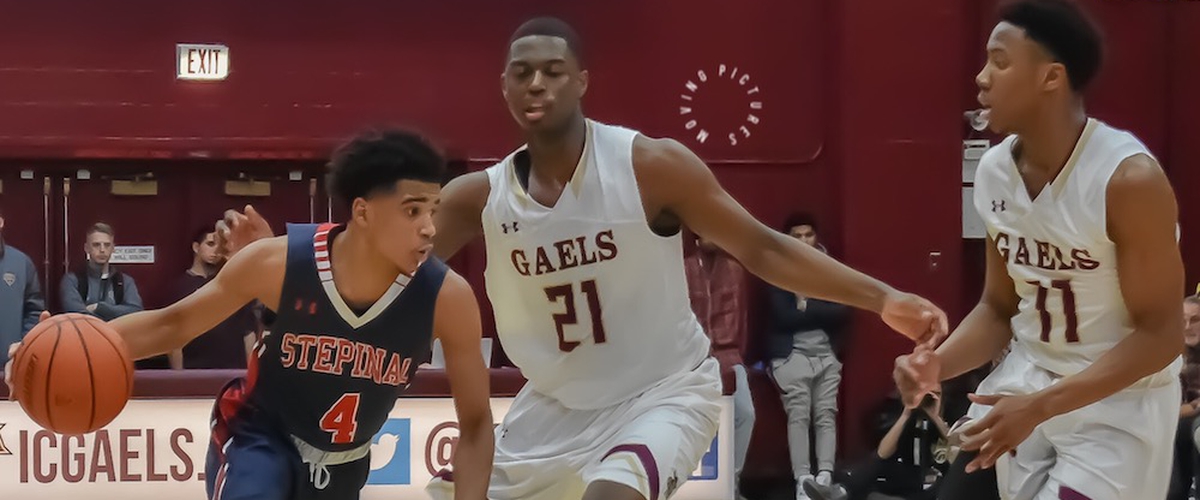 Photo Credit: Hector Martinez/Moving.pictures
Four seconds remaining in the 1st half of the NY Archdiocesan championship. RJ Davis races down the court and hits a three at the buzzer then walks in to the locker room unbothered. This is an example of the unshakable confidence of Archbishop Stepinac Guard RJ Davis. The 5-10 sophomore has performed well in big games all season, and with the playoffs near, Davis has proven that he's battle tested.
There aren't many sophomores in the tristate area playing at a high level like Davis who scored 22 points in the 78-62 win over Cardinal Hayes in the NY diocesan championship on Saturday. It was the first diocesan title for Stepinac since 1984. Davis was proud of his performance but he also gave a lot of credit to his teammates. "We came in and showed why we are the top team in the division in this game. We were aggressive, everybody played their part, and did the little things is what helped us get the win". Davis is part of a Syepinac squad that has two other studs in Senior wing Alan Griffin and Freshman guard Adrian Griffin, along with a very strong supporting cast,
With the archdiocesan title game behind them, the Crusaders have some unfinished business to handle in the city playoffs. Last season the Crusaders fell to Archbishop Molloy in the final four and it was a moment Davis and his teammates continue to be motivated by going into the post season. "I remember that feeling after losing to Molloy at St. John's and that feeling stayed with us the whole year". says Davis.
RJ Davis going off vs St. Rays: Video Credit Hector Martinez
Stepinac's run to the CHSAA title game begins on March 4th, and Davis along with the rest of the crusaders will be ready. This time they will look forward to make it past the final four and when the game is on the line expect Davis to rise to the occasion.