The Weekend Emmitt Williams Took Over Brooklyn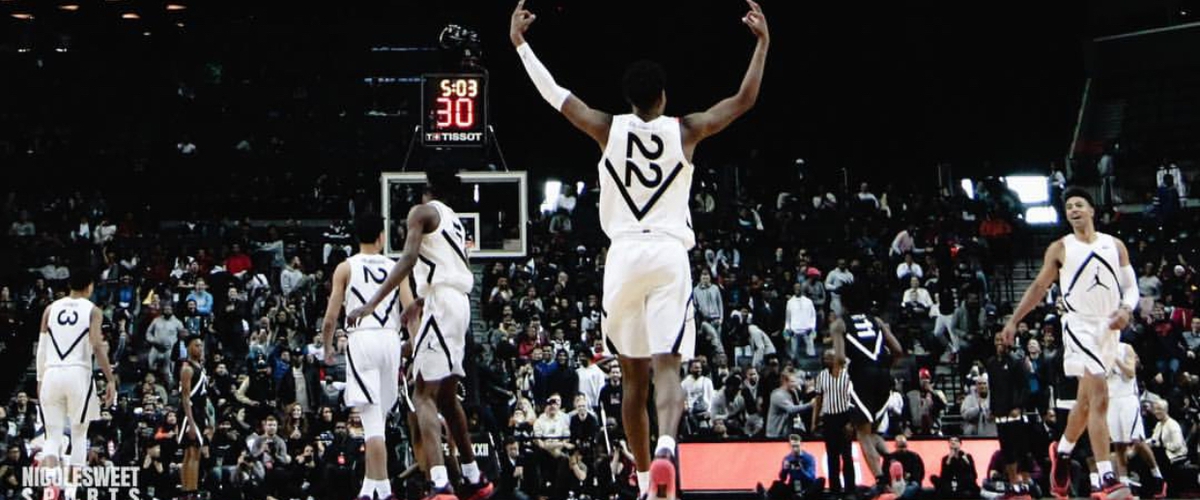 Photo Credit: Nicole Sweet Sports
Coming into the 2018 Jordan Brand Classic earlier this month, there wasn't any player more motivated and focused than LSU-bound Forward Emmitt Williams. The 6-7 came to NYC as himself, a highly energetic and passionate player with the a motor that goes unmatched. Emmitt came into the Jordan Brand Classic on a mission to prove himself after getting snubbed for the McDonald's All-American game and he did just that. During practice he was communicating on defense, hitting outside shots, cheering on teammates. Williams showed that same passion for the game when he dominated the All-star game with 44 points on 22/23 shooting. Of course there were mostly dunks but is ability to punish the rim got the crowds attention the whole night. It was still an impressive performance by Williams who shared MVP honors with UNC bound forward Nassir Little who scored 24 points.
Williams is part of a top ranked recruiting class that includes Javonte Smart, Nazi Reid and Darius Days. Nazi was at Barclays to support him and Smart and when I spoke to him he was very ecstatic when talking about his recruiting class "Not just Nazi Reid I'm excited to play with, it's a lot of other great players in our recruiting class and to see Nazi come out and support me that's love".
Willams was very appreciative of his teammates on the court helping him surpass LeBron James to become the leader in points scored in Jordan Brand Classic history. "I really got love for the guys in me class those boys supported me, they seen that I needed four more points and they helped me reach that goal. I always tell them, don't let social media break us apart because I got love for those guys and they got love for me.
Emmitt Williams and other top prospects show out at the JBC Practices Video Courtesy of Overtime
This is the 2nd time Williams played in A high school basketball event here in NYC. Back in August 2018, Emmitt teamed up with Duke Bound Forward Cam Reddish and Wings Academy senior Forward Mohammed Fofana as Team USA in the inaugural NYC Jam. Playing in NYC is one thing that brings the best out in Williams. "I love coming out here to the city because I had a lot of fans out there and I love them and I never thought that as a little kid I would have had someone look up to me other than my family members so it's a blessing at the same time so if I can give back I'm always going to give back".
With his competitiveness, toughness and passion for the game. It's no doubt that Williams will be an immediate impact player at LSU. When Williams is making noise at LSU next year and when he gets drafted we will look back at this weekend when he made history in Brooklyn.
Emmitt Willams JBC highlights courtesy of SLAM