UA IN NYC: 2017 Under Armour Reunion Recap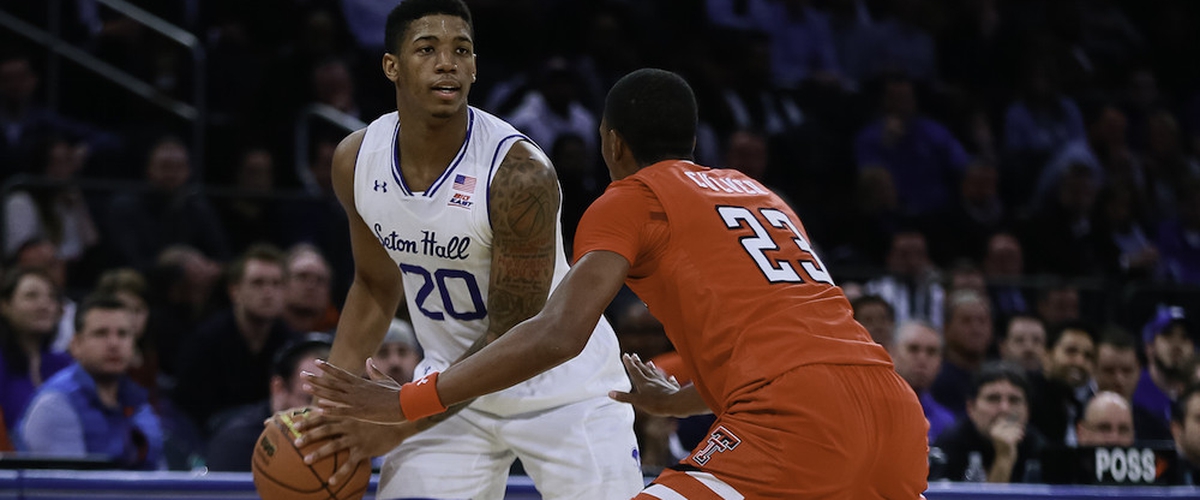 Bronx Native Desi Rodriguez scored 24 points in the 89-76 win over Texas Tech. (Photo Credit: A lot of Sports Talk )
Last Thursday's Under Armour reunion displayed four of the best teams that rep the emerging athletic brand. To no surprise Seton Hall proved to be resilient while Temple's duo of Quentin Rose and Damion Moore proved to be too much for South Carolina.
Seton Hall Outlasts Texas Tech 89-76
The Seton Hall pirates came into this game needing a win against a top 25 team, what better way to do that than in Madison Square Garden a place the pirates know too well. Bronx Native Desi Rodriguez has emerged into a straight offensive machine this season for Seton Hall. The 6-5 wing scored 24 points in the comeback victory against a Texas Tech team in the Big 12. After seeing the Pirates late in the second half it made me wonder, Why was Seton Hall knocked out of the polls in the first place ? A 1 point loss to Rhode Island in the NIT semifinals shouldn't have knocked them out. The pirates's resilience in this game proved to me that they are up for any challenge that comes for them. Sophomore guard Myles Powell came up huge in the win as well Powell's personal 7-0 run was the final nail in the coffin for Texas Tech. The pirates were able to take down Louisville after that win and they have a big game ahead this weekend vs VCU.
Temple dominates South Carolina 76-60
The front court duo of Quentin Rose and Damion Moore combined for 44 of the Owls 76 points in the win over the Gamecocks. Temple was able to come out strong early and dominate. The gamecocks have a relatively young team on the floor and at times they couldn't get into a rhythm offensively. It was Temple's defense that did the trick.
In its second year, the Under Armour Reunion proved to provide us with some great action but it will be interesting to see who will be participating in the event next year. I would love to see teams like Maryland, UCLA, St. John's and other Under Armour schools play in this event in the near future. The