VIDEO: Lions Roaring Through Adversity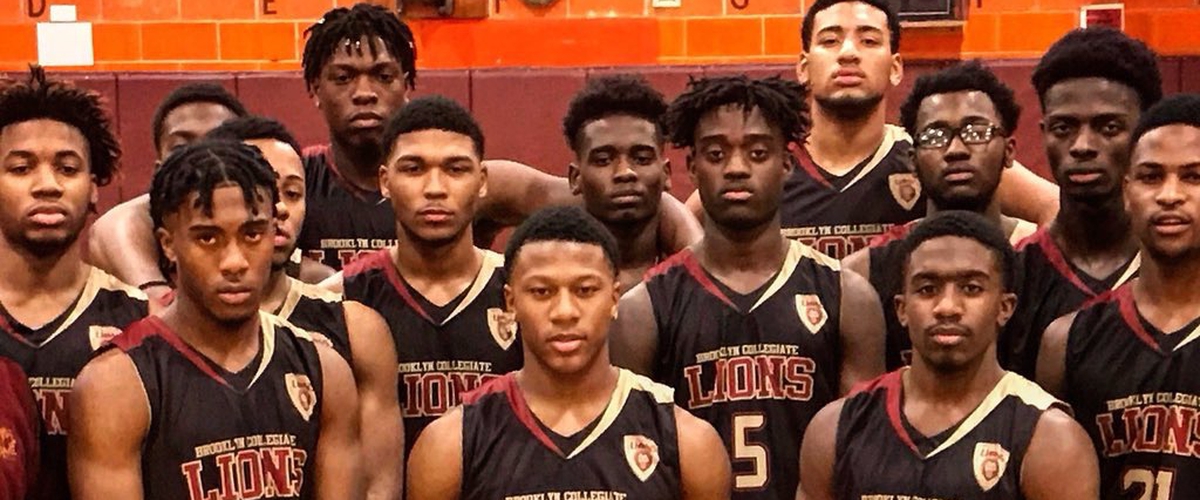 There aren't many teams in the PSAL that have had the type of winning streak the Brooklyn Collegiate Lions have had this season.
This team completed a stretch of winning 5 games in six days and they beat some very good teams along the way. The Lions have beaten defending state champions Abraham Lincoln and Lawrence Woodmere along with nationally ranked Lincoln Academy out of Georgia. I caught up with some of the players after their 65-56 win over St. Anthony's (LI) at the 2nd annual Empire Invitational. In that game Brooklyn Collegiate held St. Anthony's to seven points in the fourth quarter while scoring 21.
This winning streak comes at a time where the school is facing challenging times. About two weeks ago the school found out that they were on the list of schools that will be facing closure in June due to poor performance. A final decision is pending from the education panel but students, faculty and parents are currently fighting to keep the school open past June 2018. As for the players they are making sure that they are handling their business in the classroom but they aren't letting the news about their school affect them. Many of the players including junior guard Charles Brown are learning how to stay focused with everything going on. "When I first heard about it I was really shocked because this is my first year on the team and these are my brothers, but coach told us not to focus on that and focus on the task at hand and that's taking Brooklyn "AA" basketball.
The winning streak could be the beginning of something big for the Brooklyn Collegiate Lions this season. The players are finally getting used to each other and that could possibly mean trouble for many teams in the city.
Check out the video interview with The players in the video below.
Players (Left-Right)
No. 11 G Majesty Johnson '20
No. 32 F Erlyn Ramirez'19
No. 1 G Glen Anderson'19
No. 10 G Charles Brown'19